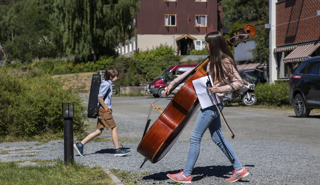 Requirements for participation
Participants is personally responsible to stay updated through our home page before the course begins, and by postings  at the course locations during the course period. It's important to meet deadlines, especially the ones related to concert registration and payment.
If you're too late with registration to a concert, you cannot expect to be able to play at this concert.
Pets are not allowed at Valdres folkehøgskole.
We assume that all adults and children behave in a well mannered way towards each other. It's important to keep peace and order at the course area, and that behaviour is in compliance with common sense concerning what is allowed and what's not. The behaviour must also be in compliance with the Norwegian law.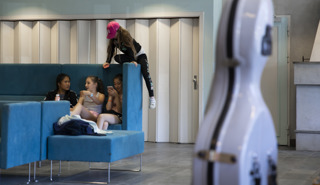 Rules and regulations
Participants must follow all messages that is given, both written and oral information.
We expect that everyone cleans up after themselves, both indoors and outdoors! 
All participants that has been given accommodation at Valdres folkehøgskole must stay in their designated room during the course period. This means that it's not allowed to sleep other places during the course period, unless this is discussed preliminary with the course leader. 
There must me peace in all the houses where people sleep around 9 PM. Remember that the youngest participants goes to sleep early. Be quite if you get back from a concert after 9 PM. All participants must be in their own rooms between 11 PM and 06.30 AM. If a concert is finished after this, you need to be in  your room within 15 minutes after the concert is finished. 
Guard rounds will be take place after 9.30 PM each night. 
Concerts, practise, playing and social activities after 9 PM will take place in the main building or "undervisningsbygget".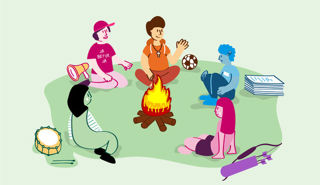 Valdres sommersymfoni har nulltoleranse for..
All use of drugs is prohibited for participants under the age of 18, and for everyone staying Valdres folkehøgskole. This also means that it's not allowed to drink any alcohol at all at Valdres folkehøgskole. This rule applies for everyone, both participants and parents/companions.
Smoking is only allowed for adults over the age of 18 at designated areas. 
VSS har zero tolerance for bullying, discrimination and all kinds of abusive behaviour. It is very important for us that all participants feels safe during the course. Our assistants will go through a safety course in advance, and there will be given out a manual book the first day with the phone number to the emergency phone which will be open to call 24 hours a day if someone experience anything unpleasant. We have good routines when it comes to safeguarding and we have a low threshold when it comes to calling for help.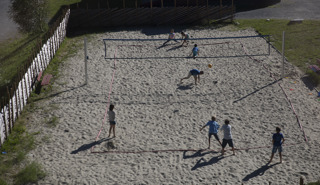 Disclaimer
Any violation of the rules could cause being sent home on the participants own expense. 
If any accident/injuries happen as a cause of violating the rules, Valdres summer symphony can not be held responsible.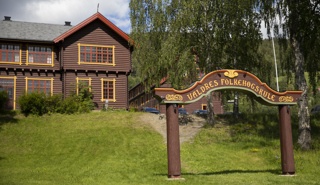 Leaving the school area
Our participants safety is our highest priority. Therefor our regulations is set up like this accordingly. The rules and regulations might seem a bit strict to some people, but we ask for your understanding because every rule is there for a reason. 
For participants under the age of 18 swimming is only allowed when it's organised with accompany from the course leaders. Stay updated with information during the course period. 
If you wish to leave the school area to go to the store or to the mall at Leira, you must go with at least one other participant. It is NOT allowed to go on your own, or without asking one of the staff members. Give a notice before you go and when you come back so that we don't have to use unnecessary time or resources searching for you. 
It is NOT allowed to leave the school area after 8:00 PM.