Close to the music, musicians and beautiful nature in Valdres!
Valdres Sommersymfoni has established itself as one of the most exciting classical music festivals in Norway and presents some of the leading soloists from all over the world. The international chamber music festival offers approximately 30 concerts and events at about 15 locations throughout Valdres whilst 300 young musicians attend masterclasses and workshops.  The festival attracts around 9,000 visitors every year and its audience meet world-renowned musicians in spectacular surroundings, such as barns, churches or outdoors in Valdres, providing warm and inspirational engagements with classical music.

The Norwegian violinist Guro Kleven Hagen, originally from Valdres, has been the artistic director of the festival since 2014. The past years, musicians like Leif Ove Andsnes, Quatuor Ebène, Paul Lewis and Maxim Rysanov have visited the festival, as well as orchestras such as the Oslo Philharmonic Orchestra, The Norwegian Radio Orchestra and Trondheim Symphony Orchestra. In 2021, the festival started a collaboration with Järna Festival Academy in Sweden, launching a green profile for the festival making VS the first chamber music festival in Norway working actively towards becoming a zero-carbon-emission-festival.Artistic leader: Guro Kleven Hagen
Artistic board: Jakob Koranyi and Peter Friis Johansson

Read more about the organization here.
Festivalvideo 2022: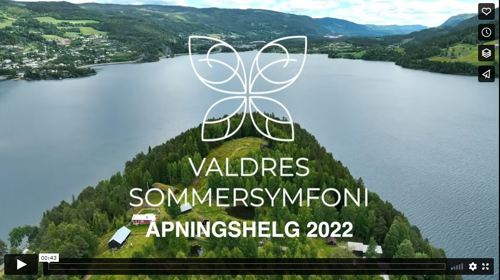 Festivalvideo 2021: