On this page you will see often asked questions and answers. We hope you read this page before contacting us by e-mail with questions that may already be answered.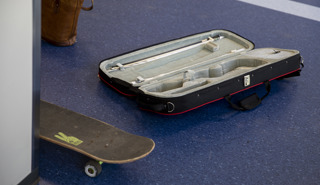 Application process
When are the different deadlines in the application timeline?
Is it smart to submit any extra attachments or letter of recommendations in your application?
-No, the application process is based only on your submitted recording. Where you go to school, letters of recommendation or other related documents will not be taken into consideration. Therefore, be sure that you send inn a recording that you are satisfied with. 
How do I know that my application is registered, and when do we get a reply?
- When you submit your application you will automatically get a response on your e-mail with affirmation. If you've received this e-mail, everything should be in order.  You will receive an answer on your application within February 15th. 
Is it possible to send in a recording after I've registered?


-Yes, you can submit recordings by e-mail until January 15th. This is the appliers own responsibility, and applications that lack any recording will not be considered. 
Can I apply for a specific course? - -Yes, you apply for both period and course. Valdres Summer Symphony  will nevertheless place you on the course where you will get the best possible musical development depending on which level you're at. This will be based on the recording that you submit. 
Can we include siblings who are not participants at the course?


- The main rule is that there is only room for the children who are admitted to the course, but we understand that some parents have small children who for practical reasons must join. You register this in the application form. There is a separate price for accompanying siblings listed in the form.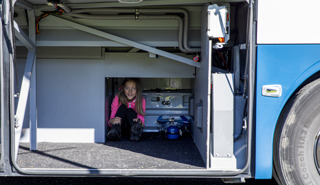 Admission and registration
I want to stay in a room with him or her, or have other wishes for accommodation:
-You can write this in a separate field for room requests in the payment form.
Can I, as a parent, join, even if my child was born before 2011 (is over the age of 11)?


- The main rule is that this is not possible. Valdres Folkehøgskole has a limited number of beds and we need to prioritize beds for course participants. The age limit is set to be able to admit as many applicants as possible. Children born in 2011 or earlier will also enjoy the social aspect of living with other participants at their own age at the camp, and there is a lot of learning in taking responsibility for attending precisely. We have several camp assistants who live at the school with the participants, and who are available 24/7. 

However, we have a great understanding that some may think it is scary, or are not quite ready for this at 11 years of age. Then we recommend contacting course leader Helene Sinding-Larsen to check opportunities for accommodation at the school. Another possibility is that the parents join, and either live nearby at an alternative accomodation. Leira camping is then the closest.

Les mer her
I've got a waiting list place, what now?
-After March 15th we will have an overview of cancellations and other information and will then start the work of distributing the waiting list places. We ask for your understanding that we can not comment on your waiting list place until after March 15th, and we will contact you as soon as possible if we can offer you a place.

As Valdres Summer Symphony is a national and international course, students may experience that they are not accepted to the same course as those they otherwise play in orchestra with.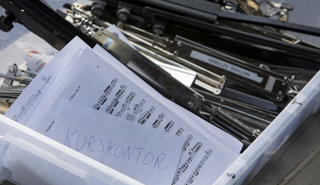 General questions
When will we know who we get as a teacher, and our timetable?


You will get information about teachers, schedule and roommates on arrival, in your welcome folder. We ask for your understanding that we can not comment on this until you arrive. 

When are we going to show up?


- Information about attendance and schedule for the first day will be posted on this page.

Will there be a violin maker present during the summer symphony?


- This is not decided, it will be announced at a later time.  

 

Can we wish for a specific teacher?


- Unfortunately, we do not have the opportunity to grant or take into account all wishes, as there is a very extensive schedule to be laid. We kindly ask for your understanding regarding this. However, the course management does their best to ensure that everyone is satisfied and gets a good benefit from the course.
I have not received an answer to my question on this page, who do I contact for further information?  
- We have gathered practical information on this site. If you still don't find answers to your questions on this page, please contact the course leader. You will find contact information under "organisation".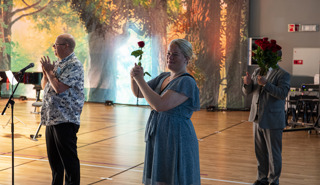 Course fees and payment
what does it cost to participate? 

 - On this page you will find information about the course fees, discounts and other related information.

When is the deadline for payment and is it possible to get a postponement?

- The deadline to pay and accept your participation is March 1. We can postpone the payment if you contact us by e-mail by March 1.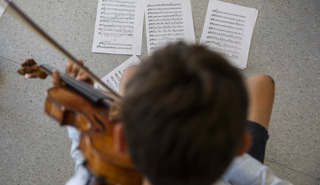 Performing at a concert, sheet music and repertoire
I wish to perform a solo piece at a concert, how do I sign up? 
- Since 2019 there has been a whole new system for concert registrations, you sign up to a concert when you pay the course fee and confirm your participation. Are you doubt, check off at "Yes". Because if you check off at "No" there won't be any chance to change it. Those of you who want to play a solo concert and checked off at "yes" will get your own form. Here you will be able to download the piece you want to play and the accompanying notes.
Can we send sheet music and piece to the concert?
- Yes, by April 15th. We have a system for concert registration, and a separate form will be sent out via e-mail where you register for piece and upload sheet music. When you confirm and pay for your participation you choose if you want this form sent to you. If in doubt, choose Yes anyway, so that you receive the form. If you choose NO, it will NOT be possible to register or send a concert registration. We still hope everyone has the opportunity to upload sheet music in the form, so that we get this right into our system.
When do we get the sheet music?


All participants will receive their sheet music by e-mail by 15 April. Be sure to print them out and bring them with you to the course. We recommend that you practice the pieces well in advance.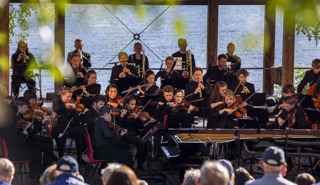 The festival
Which festival concerts do we get to listen to?


- The festival concerts that are played at Valdres Folkehøgskole in the 1st period are included for all participants and parents living at the school. More information about the concerts will come after the festival's program release in April 2022. In 2022, the festival will be held from June 17th-27th.

How do we book accommodation (Festival audience or parents):


- To book accommodation at the festival hotel Scandic Valdres, you can either call +47 61358000 or book online and enter our code to get a good festival price: https://www.scandichotels.no/hotell/norge/fagernes/scandic-valdres

(The code will be published in January 2022)

Where do we order tickets?
- Tickets for the Festival concerts can be ordered here: https://www.sommersymfoni.no/festivalen/billetter.aspx