International masterclass- and chamber music course for young dedicated strings at a high level, under the age of 23.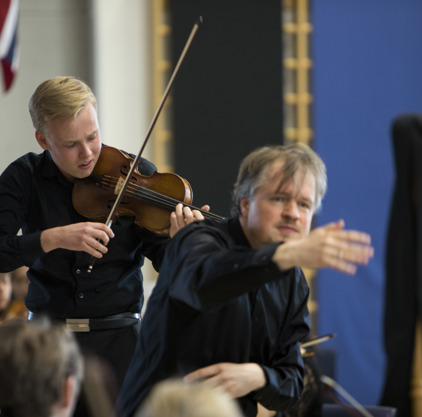 SIS will take place in the 2nd course period: June 27th - July 2nd 2022
Course details
Daily individual-/masterclasses with a well-known artist/teacher
Daily ensemble/chamber music classes
Performance at a course concert (provided correct information in the confirmation form, before the given day as announced in the letter of admission)
Participation at the SIS-concert series
As a part of the project called "Instrumenter i Fokus", every viola player will get an additional individual designed offer which contains additions as (ensemble, teaching, and technical courses)
Orchestra/Chamber music-leaders is; Henning Kraggerud/Alf Richard Kraggerud
Chamber music with the following teachers: Barbara Doll, Ole Eirik Ree, Stephan Barratt-Due, Jonathan Aasgaard, Carol Rodland, Kristoffer Dolatko, Dora Schwarzberg, Kari Ravnan, Albert Noven, Karol Ciesluk, María Alejandra Conde Campos, Latica Honda-Rosenberg, cellist TBA, David Meier, Natallia Papova, pianist TBA. 
Criterias
Instruments: Violin, viola, cello, and double bass
Recommended minimum level for string players equals the repertoire needed for international competitions. (For example Menuhin, Spohr, Kocian m.fler)  
The application will not be considered unless the application fee of 300 NOK has been paid
Participation requires that the fees have been paid in full before the course starts
All applicants must submit a recording of a self-chosen piece. The video must be added in the application form
Valdres summer symphony reserves the right to assemble the course and its participants in accordance with the information given in the application form as well as the submitted recording.